Game: Your Train Free Download

Become a Japanese railway dispatcher and operate the world's busiest commuter train!
About This Game
Drive trains and carry passengers on Japanese railway lines.
・Simple brain game
"YourTrain" is a brain game with simple rules. No expertise required.
Train fans, game fans, everyone can enjoy it.
・To everyone who will become a train dispatcher
In the morning in Japan, customers are waiting for the arrival of the train to go to work.
Let's start the train and transport the customers.
・Goal of the game
Japanese railway companies are for-profit organizations. Let's aim for high operating profit!
・How to make profit
Fare revenue – Departure cost = Operating profit.
Fare revenue is generated when passengers board at a station.
Example) If two passengers board a train at a station with a fare of 20, the company receives 40.
Departure costs are charged according to the number of cars when the train departs.
Example) 40 for a 2-car train, 50 for a 4-car train, and 80 for a 10-car train.
One person can ride in one car.
Fare revenue is generated when customers board the train.
Adjust the driving schedule and the number of vehicles to aim for the highest profit.
Departure costs. If you run too many trains and the occupancy rate drops, you'll lose revenue.
・How to operate
The game is very easy to operate and the rules are simple.
All you have to do is adjust the number of train cars and make the trains depart at the best time.
As the game progresses, various variations such as express trains and transfer stations will appear.
・Volume
Enjoy over 50 routes.
Please experience the wide variety of transportation strategies of Japanese railway companies.
No ads, no charges.
・No ads, no billing
Please concentrate on the game. Children can also enjoy the game.
Share your results on SNS.
・Train lines you can play with
JR East Japan JR Tokai JR West Japan JR Kyushu Tobu Tokyu Seibu Keio Keikyu Keihan Hankyu Hanshin Kintetsu Meitetsu Odakyu Nankai Seitetsu Sotetsu Keisei Tokyo Metro Osaka Metro Toei Subway Tsukuba Express
・Capacity is about 130MB
The storage burden is also small. There is no heavy processing at all.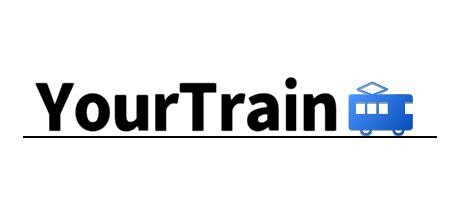 Your Train Trailer
System Requirements
Minimum:

OS: Windows7
Processor: 2.0 GHz+,32-bit
Memory: 1 GB RAM
Graphics: ATI Radeon X1300/NVIDIA GeForce
Storage: 200 MB available space
Sound Card: Intel High Definition Audio
Recommended:

Memory: 1 GB RAM
Storage: 200 MB available space
Minimum:

Processor: 2.0GHZ+,64-bit
Memory: 1 GB RAM
Graphics: ATI Radeon X1300/NVIDIA GeForce
Storage: 200 MB available space
Free Download Your Train Game
Full Game, latest version. Download for Free!