Game: Waves of Steel Free Download

If you like warships but wish they could kickflip, Waves of Steel is for you! Build your own custom warship and embark on a sprawling campaign filled with enemy ships, planes, submarines, and bizarre superweapons. Fast-paced arcade naval action is here!
About This Game
Across the globe, tyrants are seizing power! Their innumerable military forces seem impossible to stop, rolling across all organized resistance like a wave of steel. But their reach is not quite limitless. In the seas and oceans of the world, resistance holds strong…for now. Take command of one of the few remaining free warships. Resist, liberate, and stay ahead of the enemy's grasp to find the source of their power…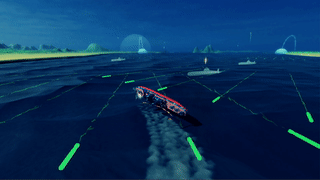 Waves of Steel is a fast and accessible naval combat simulator. Build your ultimate warship, and use it to fight off hordes of enemy ships, planes, and submarines, as well as ludicrous enemy superweapons like a flying battleship and a gun made out of a volcano. Between missions, use the parts you've scavenged to customize your vessel in a powerful, but easy-to-use ship designer. After all, you'll need all the firepower you can get to take on the next threat!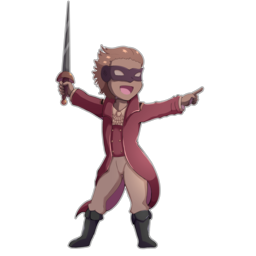 Features:
Extensive singleplayer campaign split into small pick-up-and-play missions.
Powerful ship designer that allows you to freely place parts on your ship's deck, along with customizable flags, paint jobs, and decals. Build your own destroyer, cruiser, or battleship!
Dozens of playable ships based on historical designs.
Hundreds of ship parts with distinct artwork and capabilities. Use naval artillery, torpedoes, anti-aircraft guns, missile launchers, and science-fiction weapons like lasers and railguns to take on the enemy!
Special powers help you turn the tide. Jump over torpedoes, stun enemies with an EMP blast, halt projectiles in their tracks, and more!
Story-motivated missions with a small cast of heroes and villains. Circumnavigate the globe in your fight against tyranny!
Accessibility:
Waves of Steel is committed to making the game accessible to as many players as possible. It features:
Rebindable controls
Adjustable volume for music, ambient sounds, and other sounds
Adjustable game speed from 10% to 200%
No requirement for held buttons; weapon fire can be set to hold or toggle
All weapons can be set to autofire, allowing the player to focus on sailing the ship
Large, easy-to-read, and customizable HUD
Easily-accessed in-game assists such as invincibility, infinite ammo, and the ability to skip missions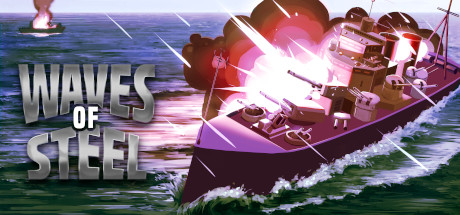 Title: Waves of Steel
Genre: Action, Indie, Simulation
Developer:
Publisher:
Release Date: 6 Feb, 2023
Early Access Release Date: 21 Jul, 2021
Waves of Steel Trailer
System Requirements
Minimum:

OS: Windows 7
Processor: Intel i7 3GHz
Memory: 8 GB RAM
Graphics: GTX 770
Storage: 1 GB available space
Minimum:

Processor: Intel i7 3GHz
Memory: 8 GB RAM
Graphics: GTX 770
Storage: 1 GB available space
Free Download Waves of Steel Game
Full Game, latest version. Download for Free!