Game: The Red Free Download

Debt-ridden and desperate? Get out of the red and into The Red! Join the Red Horizons on Mars as an Extraction Security Associate and pay off your debts by defending your way to wealth in this ironic first-person/tower-defense/cosmic-horror adventure!
About This Game
In this satirical first-person-shooter + tower-defense game you will be exploited by a soulless megacorporation as an involuntarily indentured security associate on Mars. You will work for trillionaires, collecting dirt. No, "dirt" is not a euphemism for "compromising information", nothing cool like that. Literally just dirt. Like, from the ground. Fancy dirt worth more than your entire life, sure, but still, just dirt. Nevertheless, the job pays well, so no complaining. You will receive a cut of all you manage to collect. Upon your return, a tiny fraction of the value of the dirt will be converted into your commission, and it will be worth more than your entire home town. If, by some insane miracle you survive the few days it will take to pay back your debt to the company, and assuming you don't spend it all at the company store, you'll return to Earth with wealth beyond your wildest dreams. So, let's see that team-player smile! A few days of hard work on Mars, and, one way or the other, you'll never work again.
This game is a solo developer's mild critique of life under late stage capitalism and a parody of the sci-fi gaming genre while still being a fun and unique experience. Players can expect to:
Build and place a variety of turrets, light-walls, proximity mines, and energy shields at strategic locations to protect both main base and resource extraction points from waves of enemies.
Use a variety of first-person weapons to help shore up defenses and personally protect high-value assets.
Repair damaged extractors.
Use resources to build new extractors and use specialized equipment to determine optimal locations to place them based on resource density in the surrounding areas.
Earn enough money to pay for a trip back home to Earth.
Be in constant threat of danger at all times, from both the local wildlife who will rip out a player's lungs before they can scream, and from their employer who took out a hefty life insurance policy on them.
The game is easy to get good at, and hard to win. It begins at a leisurely pace but eventually evolves into complete mayhem. There are secrets to discover, but they all lead nowhere. Dying often is expected, even on the easiest difficulty, and the hardest difficulty is intentionally unfair. If you do survive, however, you will have earned more than you could have ever hoped to see in your entire lifetime. So, what are you waiting for? An application?
—
Location: Mars
Salary: Extremely Competitive
Job Type: Full-time
Red Horizons, a subsidiary of ∑d/x, is seeking highly motivated and skilled individuals to join our team as an Extraction Security Associates on Mars. As an Extraction Security Associate, you will be responsible for protecting our FabriClay™ extraction operations, repairing damaged extractors, prospecting for new FabriClay™ deposits, and ensuring the safety of our employees.
Responsibilities:
Monitor the area for potential threats and take appropriate action to address them.
Operate Proprietary SentiScan™ device and place turrets in optimal locations to deter unwanted threats.
Maintain and repair equipment, including periodically manually emptying FabriClay™ collectors.
Conduct regular safety drills to improve overall efficiency and safety.
Requirements:
Grade school diploma or equivalent.
Strong problem-solving and critical thinking skills, especially in high-stress and/or life-threatening situations.
Ability to work in a fast-paced, high-pressure and physically demanding environment.
Excellent communication and teamwork skills while under duress.
Must be physically fit and able to operate heavy equipment, even while injured.
No fear of enclosed sharp spaces.
Benefits:
Competitive salary and benefits package. Security Extraction Associates receive room and board and a generous equity share of all FabriClay™ collection (current market rate).
Opportunity to work on Mars and be a part of the space exploration industry.
Access to our exclusive recreational amenities, including the TuneMaster 5000 music-radio and the Castle Creator Chrome Recreation Enhancement System.
Join our team today and become a part of the future of space exploration!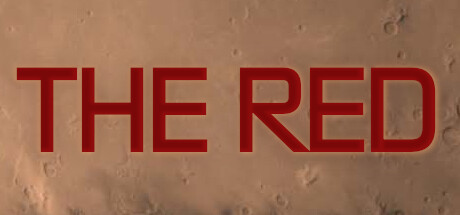 The Red Trailer
System Requirements
Minimum:

Requires a 64-bit processor and operating system
OS: Windows 11
Processor: Intel(R) Core(TM) i9-10980HK CPU @ 2.40GHz, 3096 Mhz, 8 Core(s), 16 Logical Processor(s)
Memory: 32 GB RAM
Graphics: NVIDIA GeForce RTX 3080
Storage: 1 GB available space
Recommended:

Requires a 64-bit processor and operating system
OS: Windows 11
Processor: Intel(R) Core(TM) i9-10980HK CPU @ 2.40GHz, 3096 Mhz, 8 Core(s), 16 Logical Processor(s)
Memory: 32 GB RAM
Graphics: NVIDIA GeForce RTX 3080
Storage: 1 GB available space
Free Download The Red Game
Full Game, latest version. Download for Free!