Game: The King's Feast Free Download

Take hold of the King's Sword and its path as it flies through a bustling and grand feast. Choose to go the distance or smite as many of King's conspirators as possible! No matter which you choose, there will be total chaos. Go forth, and make it a feast to remember!
About This Game
THE KING'S FEAST… YOU'LL NEVER BE HUNGRY AGAIN!
Become a legendary overseer of dinner parties and take control of your sword. Wielding your power as king, you will remove uninvited guests and would-be assassins from your affair. Will your subjects celebrate you as the "Lord of Libations" or the "Bummer of Banquets" at this grand feast? Only you and your trusty sidearm can tell what will be etched in the storybooks for future party planners to come.
Features:
Control the chaos of the room and where your blade will land.
Medieval Fantasy setting with unique gameplay.
Complete challenges and collect gold teeth to unlock new sword pieces and sets.
Quick and easy playthroughs with endless replayability!
You Are The Sword
Take direct control of your blade and its direction, while attempting to traverse this endless dinner party. Punish those who have insulted The King and make those around them think twice. Or maybe choose to go for distance to show the wrong doers that the king is not to be trifled with. Whichever path is taken is chosen by YOU!
Power Ups
Use Magical Power Ups to quickly replenish and affect the sword's behavior as it flies through the air.
Levitate: allows the sword to float through the air replenishing itself as it goes, but be warned, tapping into this power too much may cause your telekinetic bond with your blade to fail.
Thrust: Pushes your sword forward with great speed and will replenish. However, be mindful of the skill cooldown!
Repulse: Gives a boost of kinetic energy to your sword causing it to repulse against the ground. This skill too needs time to cooldown. Find replenishing buffs to reduce the cooldown faster!
Item Shop
Visit the Wizard's shop to spend the gold you've earned to purchase new and exciting items to use in the Forge.
Forging System
Utilize the forge to create and customize new swords. Mix and mash together sword parts to create endlessly unique cutlery that are yours alone!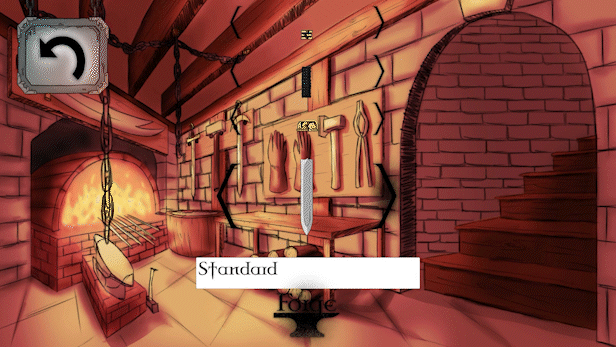 Naming System
Part of the Forging System, put your personal stamp on your creations by naming your swords, and forging the blade's legacy within the annals of feasting history!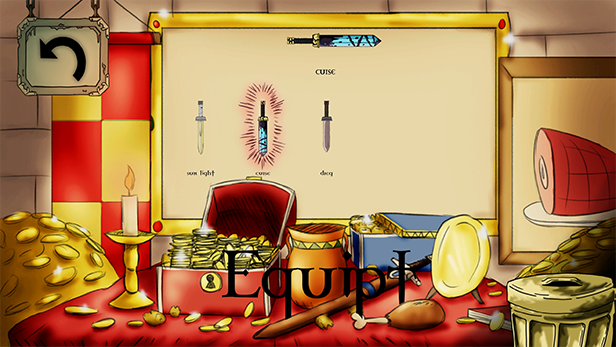 Achievement and High Score Tracking
Keep track of your high scores and try your best to beat them. Unlock very special items and cosmetics through achievements and accolades to create more unique swords!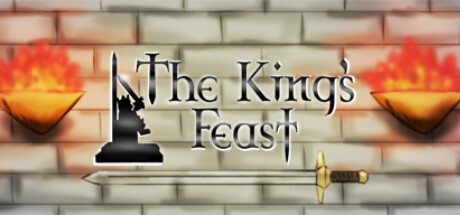 Title: The King's Feast
Developer:
Publisher:
Release Date: 22 Jan, 2023
The King's Feast Trailer
System Requirements
Minimum:

Requires a 64-bit processor and operating system
OS: Windows 7/10/11
Processor: Intel Core i5-2300 2.8 GHz / AMD FX-6300, 3.5 GHz
Memory: 8 GB RAM
Graphics: Nvidia GeForce GTX 760, (2 GB VRAM) | AMD Radeon HD 7870, (2 GB VRAM)
DirectX: Version 11
Storage: 5 GB available space
Sound Card: DirectX Compatible
Recommended:

Requires a 64-bit processor and operating system
Free Download The King's Feast Game
Full Game, latest version. Download for Free!