Game: Surreal Experience Free Download

Surreal Experience is a job simulator blending elements of horror, dark humor, absurdity, and insane difficulty. What may seem like an easy gig holds more secrets and challenges than what initially meets the eye. Can you finish the job and escape with your life?
About This Game
Welcome to Surreal Experience


As a new hire of Surreal Eradicators LLC, you're not too sure what to expect – all you know is that you're broke, borderline homeless, and in need of work. The pay seems decent enough, and you're ready to hit the ground running. So what is it exactly you'll be responsible for?
The Office Assignment


An abandoned office lies in the heart of rural America. Your boss sent you there to "clean up", as he put it; with bucket and mop in hand, you approach the building. However, come to find out, the problem isn't dirt or grime, the problem is people – homeless people.
Navigate the office building in search of the homeless people, and kick them out. However keep your eyes peeled and stay alert – there is a deranged man running around trying to stop you at every turn. Rumor has it he gets increasingly frustrated the more homeless people you kick out. Use items you find around the office to your advantage, like smoking crack to run faster, or wearing a disguise to blend in and escape his madness.
Not only do you have to worry about him, but keep an eye out for your manager as well. He's vigilant, the best in the game even, and spent years of his career working hard to earn the privilege to supervise you and your work. You wouldn't want to get fired, would you? Be sure to stay working, no breaks allowed!
There's probably some other fellas hanging in there too, so be sure to tread carefully, and avoid anyone who looks like they may have it out for you.
The Sunday School Raid


An active cult lives and breathes the air merely blocks away from the office building. This cult is using an abandoned Sunday School to conduct their business, and they portray themselves as a legitimate school to outsiders. You, however, have received information to the contrary, and have been assigned to investigate what's going on.
Navigate around the school in search for keys and other items, and unlock the doors of cells harbored in the bottom floor of the school. Each cell has a cult member inside, who has been manipulated and is scheduled to be human trafficked. You, being the good, morally correct person that you are, need to free all of them out of the cells before the priest gets wind of what you're doing, and sends you six feet under.
The priest also has a number of staff under his wing, including a security guard, so tread carefully! You don't want to be sent to prison or have your items stolen by his trusty donation boy.
Are you up for the challenge?
Surreal Experience is by no means an easy game. With a rather large learning curve, you'll have to determine your own strategies, and be quick with your actions. For those who somehow manage to beat the base version of the game, there are also bonus modes available to test your skills even more. Good luck out there, you'll need it.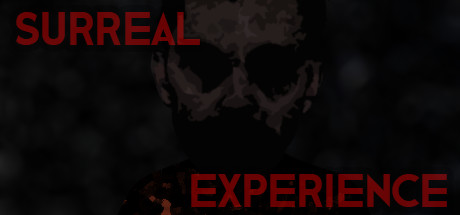 Title: Surreal Experience
Genre: Indie, Simulation, Strategy
Developer:
Publisher:
Release Date: 2 Aug, 2022
Early Access Release Date: 24 Feb, 2022
Surreal Experience Trailer
System Requirements
Minimum:

Requires a 64-bit processor and operating system
OS: Windows 10 or newer (64-bit only)
Processor: 2.0 GHz or Greater
Memory: 4 GB RAM
Graphics: NVIDIA GeForce GTX 970 / AMD R9 390
DirectX: Version 11
Storage: 1 GB available space
Sound Card: A stereo headset is strongly recommended for this game.
Recommended:

Requires a 64-bit processor and operating system
OS: Windows 10 or newer (64-bit only)
Processor: Intel i7 6700k / Equivalent Quad-Core Processor
Memory: 8 GB RAM
Graphics: NVIDIA GeForce GTX 1080 / AMD RX 5700 XT
DirectX: Version 11
Storage: 5 GB available space
Sound Card: A stereo headset is strongly recommended for this game.
Free Download Surreal Experience Game
Full Game, latest version. Download for Free!