Game: STRAYLIGHT Free Download

Swing, Soar, Die, Repeat! STRAYLIGHT uses a revolutionary movement mechanic to fling you through beautiful and deadly cosmic playgrounds. Designed from the ground up for comfortable VR movement, STRAYLIGHT is a new kind of platforming experience!
About This Game
Swing, Soar, Die, Repeat
STRAYLIGHT utilizes the revolutionary Fling Engine, allowing you to move through a beautiful and deadly universe in a completely comfortable way. Our bespoke physics engine is gentle enough for the VR n00b, yet complex enough for seasoned VR veterans eager to go faster, fly farther, and cut closer to the fiendish obstacles that litter your path. STRAYLIGHT was built from the ground up for comfortable VR movement, resulting in an enjoyable experience that greatly limits the usual vertigo or motion sickness most users find with other movement-centric games. In STRAYLIGHT, the best way to learn is to die trying, so feel free to swing too fast, soar too high, and die WAY too much! Will you have what it takes to master the STRAYLIGHT?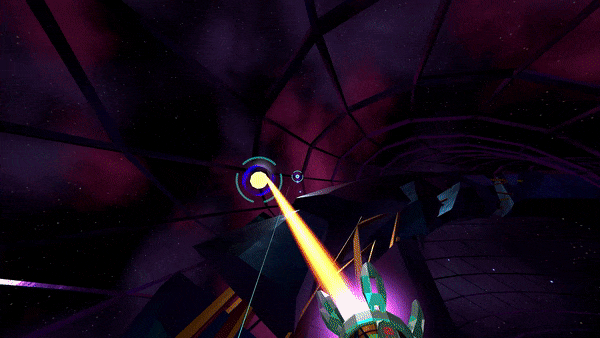 Easy To Learn, Hard To Master
Play through handcrafted obstacle courses that evoke the simplicity, difficulty, and fun of old-school platforming games, but in a way that can ONLY be experienced in VR. In STRAYLIGHT, you will need more than just brute force to smash your way through levels; mastering split-second decisions and hair-trigger reflexes will help you avoid certain doom. Slow and steady may win the race, but it won't give you the momentum you'll need to clear every jump or dodge past every deadly obstacle. Though the gameplay is simple at its core, it is endlessly replayable as you try to nail that perfect, beautiful run.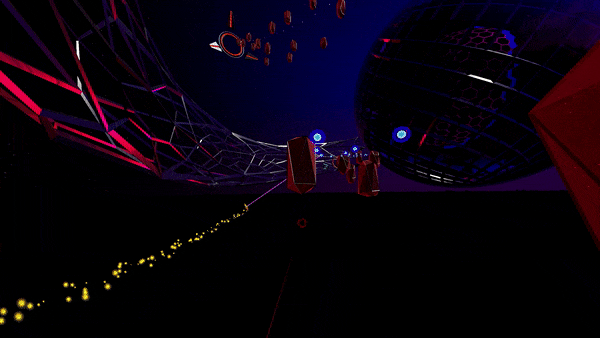 An Expanding Universe
STRAYLIGHT features 11 base levels wrapping their way around and through an array of massive, ancient monoliths, all set to a completely original soundtrack composed by Rob '88bit' Kovacs. For those who master the base levels, we've included 11 bonus 'Hardcore' levels to test your skills to the limit. Also included is a friendly 'Zen Mode' for the times when you're looking for a relaxing experience, want to show STRAYLIGHT off to the uninitiated, or you just want something to do while you listen to the incredible soundtrack.
Lonely No More
The universe of STRAYLIGHT can be a lonely place, which is why you can unlock friendly GHOSTS by collecting the hard-to-reach cubes in every level. Challenge yourself by racing your previous run or your best time. And if you're hungry for a REAL challenge, square off against our own Bronze, Silver, and Gold ghosts to earn medals and inch ever closer to true STRAYLIGHT mastery.
Title: STRAYLIGHT
Developer:
Publisher:
Release Date: 31 Jan, 2023
Early Access Release Date: 3 Feb, 2020
STRAYLIGHT Trailer
System Requirements
Minimum:

OS: Windows 7 SP1, Windows 8.1, or Windows 10
Processor: Intel® i5-4590 / AMD FX 8350
Memory: 8 GB RAM
Graphics: NVIDIA GeForce® GTX 970 / AMD Radeon™ R9 290 equivalent or greater
Storage: 1 GB available space
VR Support: Quest (1, 2, Pro), All WMR devices, HTC Vive, Valve Index, Oculus Rift and Rift S
Free Download STRAYLIGHT Game
Full Game, latest version. Download for Free!