Game: PUPPETEERS Free Download

PUPPETEERS is a first person, action packed co-op horror game. Experience a terrifying campaign by yourself, or partner up with up to 4 players in a cooperative horror adventure. Run. Hide. But try not to scream, it might hear you.
About This Game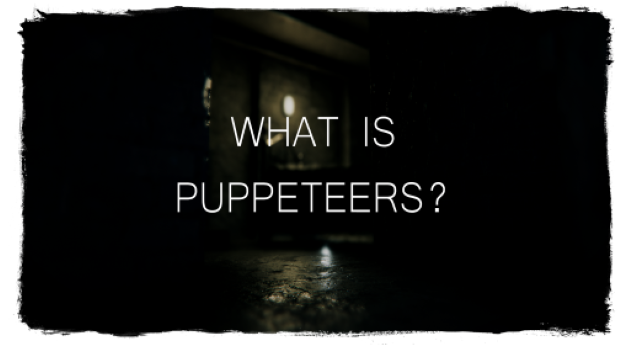 SHORT DESCRIPTION
Introducing, "PUPPETEERS" – a new and upcoming indie horror game, developed by Teardrop Games and made in the Unity game engine. PUPPETEERS is targeted for PC platforms, with ultra realistic graphics. It provides a new take on the psychological horror genre, with stunning graphics, and an eerie atmosphere throughout your playthrough.

JOIN OUR DISCORD
Use this link to join our discord! https://discord.gg/BMwt5JzurF a place where you can hang out and chat to others about the game, or anything related to it!
GAMEPLAY
Multiplayer
Scream along with your friends, as the puppet chases you down. It is your job to break and reverse the curse, once brought upon it. Burn the dolls alive and escape as fast as you can, you can't hide, you know.
Multiplayer has fast, difficult gameplay. Over time, the game difficulty escalates. With every doll burned, the puppets rage only gets worse. Game too easy? Try HARD or INSANE difficulty for an ultimate challenge.


No session will ever be the same. PUPPETEERS emphasises replay value throughout gameplay. All keys, items, objectives and AI are randomized to provide variety when playing. You'll always have a different experience each time you play, in order to maximize the fun and scares out of each session.

THE MASK
This is your only defence, you must utilise your mask to hide from the puppet, always lurking around each corner. It's got limited use, so you better only use it when needed.
TRAPS
Traps are an optional game mechanic that can help you find and capture the mannequins lurking in the dark. You can use a trap to quickly catch one, or follow it's path and try to snatch it with your hands.

Story Mode
Immerse yourself, with story rich gameplay, challenging puzzles, interesting mechanics and thrilling moments, but in this game mode, you get to do all the screaming yourself.
Story Mode is the ultimate, first person, psychological-horror experience. Play as Andrew Smith, as you find yourself picking up a paranormal investigation job. You've been told to explore the house of the missing CEO of PUPPETEERS Playplace, James Anderson. But when step in to what used to be his house, you realize it is not what was described to be…
If your a fan of atmospheric gameplay, or just want a good horror experience, PUPPETEERS is guaranteed keep you on the edge of your seat throughout your entire playthrough. Solve various puzzles and explore around the abandoned house before being hunted down by the puppet himself.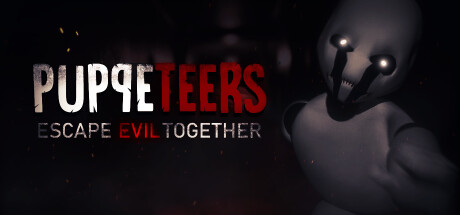 Title: PUPPETEERS
Genre: Action, Adventure, Indie
Developer:
Publisher:
Franchise:
Release Date: 2 Nov, 2022
PUPPETEERS Trailer
System Requirements
Minimum:

OS: Windows 7, 8, 10 (32 bit)
Processor: Intel i5 or New-Gen i3 or the AMD equivalent.
Memory: 6 GB RAM
Graphics: NVIDIA GTX 970 or the AMD equivalent.
Network: Broadband Internet connection
Storage: 10 GB available space
Sound Card: Have one.
Additional Notes: System Requirements may not be completely accurate.
Recommended:

OS: Windows 10 (64 bit)
Processor: Intel i7 or AMD equivalent.
Memory: 8 GB RAM
Graphics: NVIDIA GTX 970 / AMD equivalent or better.
Network: Broadband Internet connection
Storage: 10 GB available space
Sound Card: Have one.
Additional Notes: System Requirements may not be completely accurate.
Free Download PUPPETEERS Game
Full Game, latest version. Download for Free!