Game: Onka Free Download

Explore the mansion and escape in this 3D horror game. Solve the riddles and escape from the ghosts that roam the mansion!
About This Game
This game is a 3D horror escape game in which the player controls a first-person perspective and aims to escape by exploring a mansion.
While running away from "things" that wander around looking for the player, the player collects items such as "diaries/notebooks" and "keys" scattered throughout the mansion to solve the mystery.
What is the truth behind the tragedy that once occurred in this mansion?
And the next grudge may befall you.
"On-ka"
A calamity brought about by a thing with a strong grudge.
It continues to curse until it wipes out the lives of those touched by its enmity.
There is no escape from the curse.
One day in 2012, a wealthy family is brutally murdered by someone.
The police launched an investigation, but it was extremely difficult and they could not find any clues to solve the case.
Under such circumstances, the investigation headquarters received reports that those who had investigated the case were dropping out of the case one after another.
The investigation headquarters becomes suspicious, and searches for a replacement to fill the shortage of investigators.
Then, a detective agency on the verge of bankruptcy, run by the main character, catches his attention.
He complains about the suspiciousness of the case, but decides to take the case in order to recover his business.
However, what he thinks is wrong, he goes to the mansion where the case took place, unnoticed, in the night.
What he sees when he enters the mansion is the "disaster" caused by the thoughts of those who suffered a tragedy…
Genre : Horror Escape Game
Duration : 60 to 90 minutes
Controls : Keyboard and mouse (controller not supported)
Number of endings : 1
Difficulty :Easy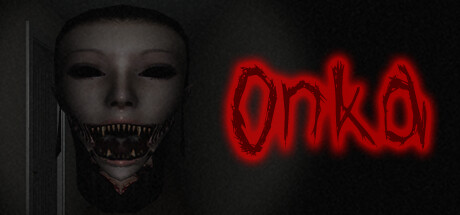 Onka Trailer
System Requirements
Minimum:

Requires a 64-bit processor and operating system
Memory: 16 GB RAM
DirectX: Version 11
Storage: 2 GB available space
Recommended:

Requires a 64-bit processor and operating system
Memory: 16 GB RAM
DirectX: Version 11
Storage: 3 GB available space
Free Download Onka Game
Full Game, latest version. Download for Free!