Game: MIND Free Download

MIND is a minimalistic puzzle game. Using 4 directions and an interactive environment, you need to navigate and reach the final square. Challenge your mind through 60 levels.
About This Game
MIND: A Challenging Minimalistic Puzzle Game to Stimulate Your Mind!
Welcome to the captivating world of "MIND," a minimalistic puzzle game that will put your problem-solving skills to the ultimate test! Prepare to embark on a mind-bending journey through 60 levels filled with intriguing challenges and an interactive environment. Let's explore the features that make "MIND" a truly unique gaming experience.
Engaging Gameplay:
"MIND" offers a simple yet addictive gameplay concept. Using only four directions, navigate through meticulously designed puzzles to reach the final square. Each level presents a new challenge, requiring careful planning and strategic thinking.
Intuitive Controls:
Take control of your journey using either the arrow keys or the WSAD controls, ensuring a seamless and immersive experience. The intuitive controls allow for precise movements, letting you focus on solving the intricate puzzles.
Object Interaction:
Unleash your creativity and problem-solving skills by manipulating the environment. "MIND" offers the unique ability to turn objects on and off, opening up new possibilities for puzzle solutions. Experiment with different object states and discover innovative ways to overcome challenges.
Diverse Block Types:
Encounter over 20 unique blocks (lasers, fans, switches..) throughout your puzzle-solving adventure. Each block introduces new mechanics and interactions, adding layers of complexity to the gameplay. Adapt your strategies as you encounter these thought-provoking elements.
60 Levels of Increasing Difficulty:
Prepare to challenge your mind across 60 carefully crafted levels. The initial stages ease you into the game mechanics, allowing you to grasp the basics. However, as you progress, the difficulty ramps up significantly, presenting you with mind-bending puzzles that will truly test your abilities.
Relaxing Music:
Immerse yourself in a calming and soothing musical backdrop as you delve into the world of "MIND." The enchanting soundtrack enhances your concentration and focus, creating the perfect ambiance for a rewarding puzzle-solving experience.
In-game features:
Arrows or WSAD controls
R to restart the current level
I to display a direction visualizer
Over 20 unique blocks
60 levels ranging from easy to herculean
Relaxing music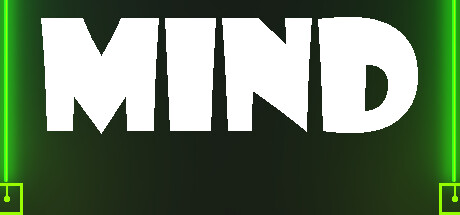 MIND Trailer
System Requirements
Minimum:

OS: Windows
Processor: Intel Core i3
Graphics: Intel HD Graphics
DirectX: Version 9.0
Free Download MIND Game
Full Game, latest version. Download for Free!