Game: Laika Free Download

Steam's hardest perma-death platform game.
About This Game
Developer Note
We are not responsable for the broken keyboards. It is not an easy game!
About the game
Laika is a third person perma-death runner game where you have to deal with various obstacles that exist to end your life. The main goal of this game is to survive until the end.
If you collide with a trap you die. If you fall you die. The map contain many hidden trap. Play carefully!
Laika
Laika (Russian: Лайка; c. 1954 – 3 November 1957) was a Soviet space dog which became one of the first animals in space, and the first animal to orbit the Earth. Laika, a stray mongrel from the streets of Moscow, was selected to be the occupant of the Soviet spacecraft Sputnik 2 that was launched into outer space on 3 November 1957
Story
A robot named Rico launched into the space. While Rico overcome various obstacles, his journey start by encounter Laika's trace and finish by finding Laika!
Rico

Music
Trailer music by ComaStudio
Menu music by Lesfm
In Game music by HarumachiMusic
from Pixabay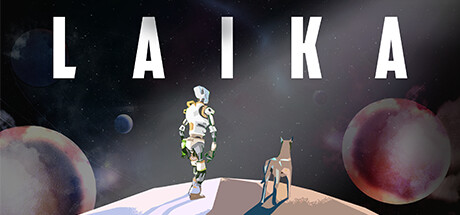 Laika Trailer
System Requirements
Minimum:

OS: Windows 7/8/10
Processor: 2.0 GHz Dual core
Graphics: DirectX compatible 1024 VRAM or better
DirectX: Version 9.0
Storage: 900 MB available space
Free Download Laika Game
Full Game, latest version. Download for Free!