Game: Goosey Guess Free Download

Goosey Guess is a guess simulator with a goosey theme! Dozens or even hundreds of items will spawn in a 3D environment and you have to guess how many are in the container. Batteries, dice, marbles, push pins, and many other items will be generated and fall into all types of different containers.
About This Game
Guess Simulator
Welcome to Goosey Guess, the ultimate guessing game with a delightful goosey twist! Immerse yourself in a captivating 3D environment where dozens, and even hundreds of items materialize before your eyes. Get ready for an addictive and challenging experience that is easy to play but difficult to master. Your challenge? To accurately guess the number of items inside each container and compete on the leaderboard. Are you ready to put your estimation skills to the test?
Notable Features
Realistic guessing simulator
19 Items (more to come)
21 Containers (more to come)
4 Planned phases with new features
All future content will be free! no DLC besides the soundtrack
Interactive leaderboard and stats tracking
Multiple difficulties, settings, and controls
Over 40 minutes of specially composed music
Crisp sound effects and visuals
Lots of geese
Indie developer that will listen to feedback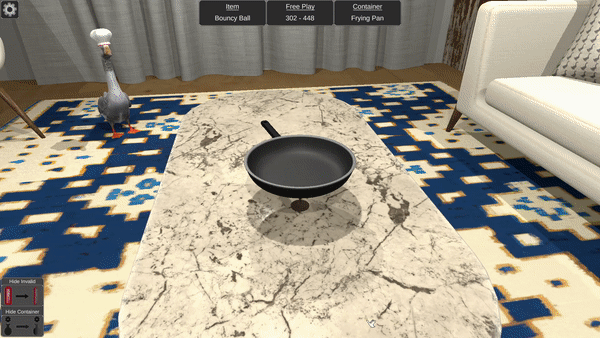 Future Enhancements
With regular updates and 4 planned phases after release, Goosey Guess keeps evolving. Get ready for an ever-expanding collection of items, containers, and exciting improvements that ensure the geese and guesses stay fresh and fun. We value community feedback and are committed to implementing improvements and changes based on player input.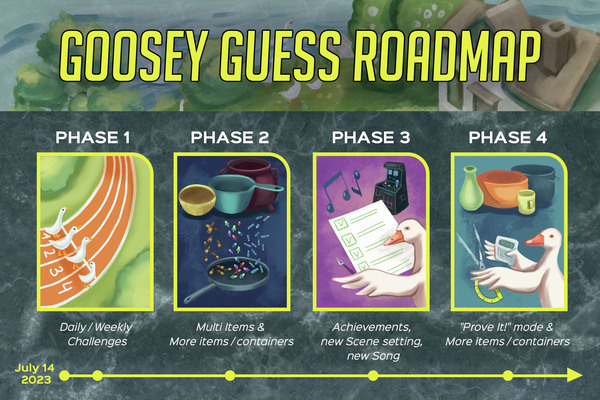 Interactive Leaderboard
Prepare to showcase your guessing prowess with the help of our dedicated server and webpage, where leaderboards, user profiles, and guesses are meticulously tracked. Refine your abilities in practice mode, allowing you to sharpen your guessing skills beforehand. For those who prefer a more personalized experience, free play mode offers the flexibility to choose your own settings. Tailor the game to suit your preferences, creating the perfect environment to test your estimation skills.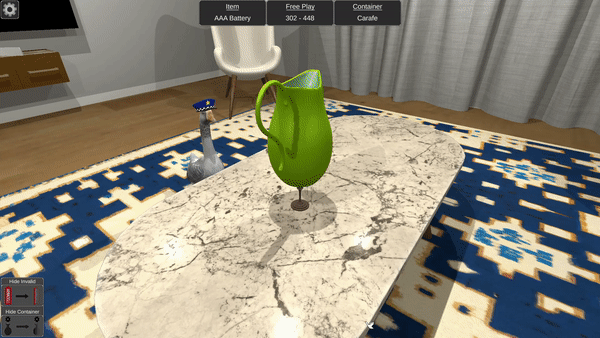 Original Soundtrack
Goosey Guess features an original soundtrack composed exclusively for the game. Renowned composer Kevin Namikata has crafted over 40 minutes of "classical story" music that harmoniously blends with the gameplay, bringing the world of geese and guessing to life. The crisp sound effects and beautiful music work in harmony to create an immersive audio experience that complements the gameplay perfectly.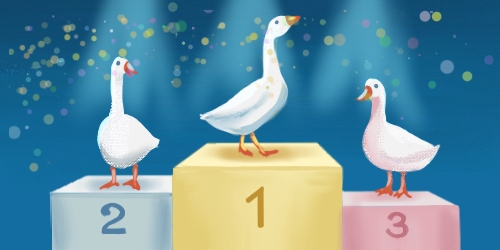 Join our Discord server for the latest news, to make suggestions, report any problems or ask questions.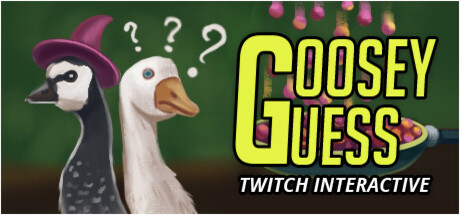 Goosey Guess Trailer
System Requirements
Minimum:

OS: Windows 7, 8, 10, 11, Vista, XP
Processor: 1.4 GHz Intel Dual Core processor / 2 GHz Intel Single Core processor, or AMD equivalent
Memory: 2 GB RAM
Graphics: GeForce GT 640 or equivalent with 512MB memory
DirectX: Version 10
Storage: 2 GB available space
Additional Notes: Not compatible with vertical displays
Recommended:

OS: Windows 10, 11
Processor: 2.4 GHz Quad Core Processor
Graphics: GeForce GTX 960 or equivalent with 1GB memory
Network: Broadband Internet connection
Storage: 3 GB available space
Additional Notes: Not compatible with vertical displays
Free Download Goosey Guess Game
Full Game, latest version. Download for Free!