Game: Fluids & Sounds: Mind relaxing and meditative Free Download

Colorful & psychedelic fluids will calm you down, or get you trippy and creative. Use this fluid simulation to escape the daily stress. Take a deep breath and just relax while creating beautiful visuals.
About This Game
— Fluids & Sounds 2021: Magic mind relaxing game —
Are you stressed or feel some anxiety in you? You want to be an artist and create beautiful art with ease? You are just looking for something which calms you down and makes you relaxed?
I think this will be the perfect app for you! This magical, glowing fluid simulation is here to release the stress from your life now!
— Features of Magic fluid simulation 2021: Mind relaxing game —
✅ Fluid simulation with dozens of parameters to play around with (color, bloom, sunrays, resolution, force, and more)
✅ Sound synthesis designed for meditating, stress-relieving music
✅ Take screenshots and share them with anyone you like
✅ Record videos (please note: the fluid sounds are not recorded, only the background music. Also the UI is excluded from recording, so you'll only record what matters – your art)
✅ Save and load your favorite settings using presets
✅ Trippy and easy fluid explorer/editor app with simple UI/UX
✅ Real-time fluid art viewer with colorful and psychedelic impressions on your screen
— Take it as a colorful, psychedelic therapy —
Take it as a therapy which hopefully will have a positive effect on your daily life. You can tap or swipe on the screen to create trippy, psychedelic looking fluids. These fluids will help you to focus, relax and meditate. On top of that, I added some real-time sound synthesis, which makes this experience unforgettable. Let the fluids flow your stress away! The relaxing fluid simulation app will bring new colors in your life. It's really a psychedelic experience, like seeing some of those glowing, geometric pieces of art in front of you. You can see different combinations of eye-catching colors created by this magic glow liquid fluid app. Pour out your little mind on the mobile screen and so some crazy creative art aesthetics. Believe it or not! You will love to play this color magic glow fluid app. You will fall in love with the experience you get! The new stress releasing crazy kids fluid simulation app!
Are you ready to feel the satisfaction of creative freedom and its impact on your mental wellbeing? The new fluid art meditation and stimulation app is here for you. Enjoy breathtaking art patterns and soulful music till you feel calm and relaxed. Download and use Fluids and Sounds today!
Fluid simulations are one of the best visual, psychedelic looking fx experiences you can get. Indulge into a magic world where you can make anything flow with a magic touch of liquid. Enjoy hypnotizing, magic colors and fluids in this stress-relieving simulator. You can calm down, relieve stress and meditate by painting swirly liquids or flowing water with that math-based fluidsim.
Seek awareness and peace within the minute you open this app and make the most out of your free time with this free, wonderful, and trippy app. Hope you'll enjoy, because we believe you deserve to feel calm and relaxed!
Please don't forget to share this app if you like it! Perhaps your friends are already waiting to see this new magic fluids game!
— Feedback —
We value your feedback!
Contact us if you have any suggestions about our Magic fluid simulation 2021: Mind relaxing game. We always appreciate user feedback and must act on it. Last but not least: don't forget to rate us better, thanks!
– Best regards Marvin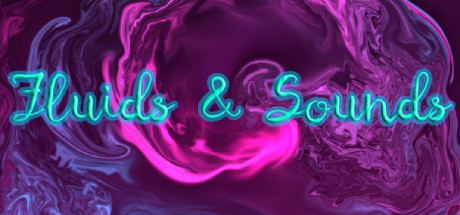 Title: Fluids & Sounds: Mind relaxing and meditative
Genre: Simulation
Developer:
Publisher:
Release Date: 3 Feb, 2022
Fluids & Sounds: Mind relaxing and meditative Trailer
Free Download Fluids & Sounds: Mind relaxing and meditative Game
Full Game, latest version. Download for Free!