Game: Bomber Command Free Download

Take command of what would become the greatest air armada in history! Build, plan, coordinate, and command your forces into a mighty aerial armada against a smart German economy that adapts to your attacks, researches tech, and smartly reacts to your moves. Take over the Bomber Command.
About This Game
It's your job to step into the shoes as the commander of what would become the mightiest aerial fighting force ever assembled. Take command of the American air forces gathering in England to smash the German war machine. Go up against a foe that is smart, determined, experienced, and getting stronger by the day. You have a wide range of challenges facing you just as your real-world counterparts did in 1943. They built their air forces into a might juggernaut to cripple the enemy industry. Can you do it, too? Or can you even do better?
-Plan your missions with historically accurate units at historically accurate bases. All the airfields and units are based on actual historical counterparts.
-You can control the bombsight on actual missions to influence the outcome of different raids. Feel the pressure of putting the bomb in the pickle-barrel as hundreds of planes bomb along based on your accuracy. If you fail, they fail.
-Pick a strategy that will cripple the German war effort as quickly as possible. Will you drain their oil reserves? Destroy their aircraft manufacturers? Eliminate their aircrews? Demolish their ball bearings or engine factories? Or something else? It's up to you. But don't forget about the U-Boat threat. If you let the U-Boats run rampant in the Atlantic, you won't be able to get your own supplies.
-Over 200 German-controlled installations based on actual sites that were bombed in WWII. Meticulous research has recreated German installations all over Europe that were the most vital to the German war effort.
-Use helpful overlays on the planning map to see where the worst concentrations of flak and fighters are. Pick a route that will keep your bombers as safe as possible. Or maybe you want to pick a fight and have your bomber stream draw up the Luftwaffe for an all-out brawl with your fighters. It's up to you, commander.
-Watch your missions unfold in real time. Sweat it out just as a real commander would. Keep track of your bombers and fighters as they make their way through flak fields and hordes of enemy fighters.
-An intricate German economy that is linked from facility to facility. Realistic input and output metrics for factories directly affect the German war machine and, consequently, its ability to defend against your forces.
-German research is ongoing and looking into new and terrifying weapons that could turn the tide of the war. It's up to you to cripple their research and abilities. Can you prevent them from getting jet aircraft? Or rocket aircraft? Vengeance weapons? If you fail, could Hitler end up with the atomic bomb before anyone else?
-A smart German economy responds to your actions. Redeployment of fighters to crucial areas means that there won't be any easy gains for your strategy. And a German factory system that tries to mitigate damage as much as possible means you have to keep hitting them. Just as in WWII, there is no easy path to victory.
-Juggle the competing demands of other theaters and commanders. In WWII every different commander was demanding all the supplies and materiel that they could get. You're no different. You have to show that your forces are worth the equipment that is being supplied. Failure on your part means you get the least. Success on your part means you get more.
-Success in the air translates into success on the ground. Well-flown missions increase the skill and morale of your crews which means they're more likely to perform well in the future. But be careful, because the opposite is also true.
-Weather systems, combined with a historically accurate inability to predict the weather means your plans will be ever-changing. Just as in WWII, the weather was just as much of an enemy.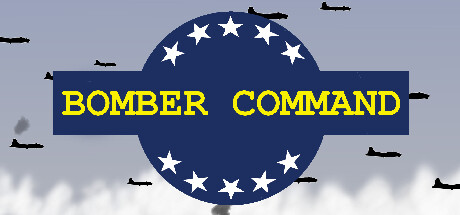 Bomber Command Trailer
System Requirements
Minimum:

OS: Windows XP/Vista/8/10
Processor: 2GHz
Memory: 2 GB RAM
Graphics: Integrated
Storage: 200 MB available space
Free Download Bomber Command Game
Full Game, latest version. Download for Free!