Game: Blockhead 2D Free Download

Blockhead 2D features simple graphics, yet addictive gameplay. Have a head-smashing, blood splattering, good time with your friends, or challenge yourself in a match with the Blockhead AI™ in the singleplayer. If that's not enough, Blockhead 2D is also ripe with unique minigames. Check it out. 😉
About This Game

Blockhead 2D is a love letter to old school platformers starring the Blockhead family: James, Jeb, Jack & Jill, each with their own personality and special moves. Its intuitive controls and addictive gameplay were the result of 8-bit influences such as Mario Bros, Bubble Bobble, Joust and Balloon Fight. What separates Blockhead 2D from the rest of those classic but cute games of old is the violent and disgusting techniques these siblings use to stomp each other's heads in to win the bout. It's easy to pick up and play, yet requires skill and timing to master. With local LAN and split-screen, it's sure to recapture the memories of sitting on the couch and playing competitively with friends and family.
The goal of Blockhead 2D is dependent on the gamemode. For the Player VS CPU singleplayer mode, you must defeat your opponent by using your various special moves and jumping on their head. In the splitscreen and LAN modes, it's much the same, but with friends!
There are, however, unique gamemodes that were developed during certain holidays, each of them having a different goal!

In this gamemode, you are greeted by gloomy lighting and music to fit the level. The goal of this gamemode is to smash 10 pumpkins as fast as you can! Speedrun it, if you like!

Like the Halloween mode, the goal is to smash things. This time, the targets are turkeys. They like to fly away and trick the player into thinking they're going to be still. Don't let the fact that they herd around each other fool you; They scatter as soon as you approach. Play this one alone or with friends!

As the player(s) jump into a room with sleigh bells, their goal is to chase a very elusive Santa Hanz, jump on his head and make presents pop out of his bag! Smash as many presents as you can within a certain time limit.
My personal favorite due to the music and gameplay, the goal of this one is to catch Cupid (by jumping on his head) before he kills you with his homing arrows. Simple as that! However, he is incredibly difficult to catch in the air and his arrows approach the player(s) quickly.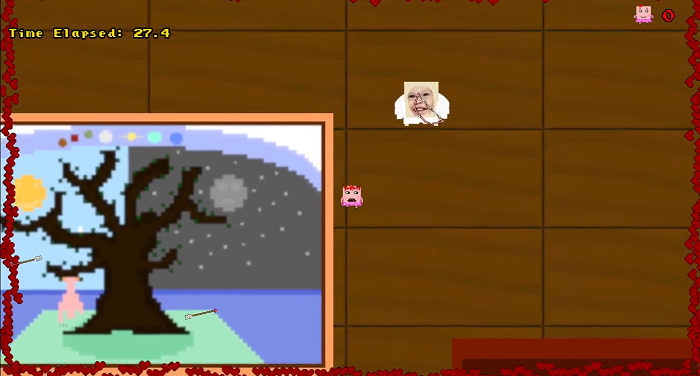 You are not the one doing the chasing in this mode. Stay as far away from Leprechaunz, a whiskey bottle throwing, death poking gold guardian, who will also taunt you in Gaelic. In order to win the game, you (and only you) must capture the pot of gold as fast as you can!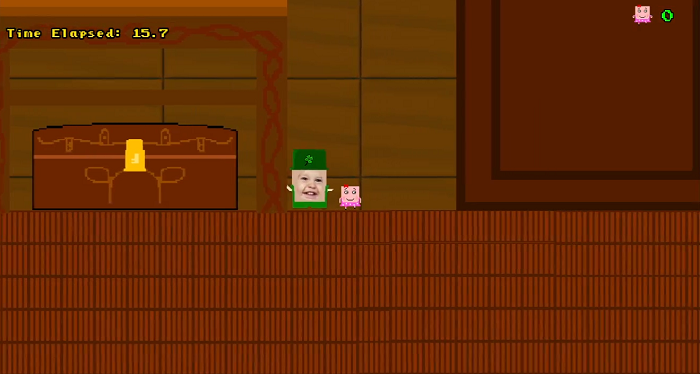 As mentioned in the introduction, each character has different special moves and taunts!
James
This patriotic ex-boxer is still up and at 'em! In his older years, he has learned to wield his epic burps to thrust him towards his enemies! Beware of an uninjured James when he uses his incredible MEGA BURP, which will kill anyone instantly if he comes into contact with anyone.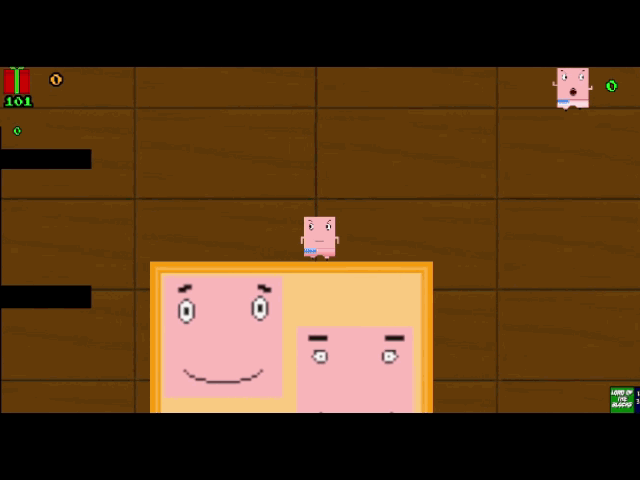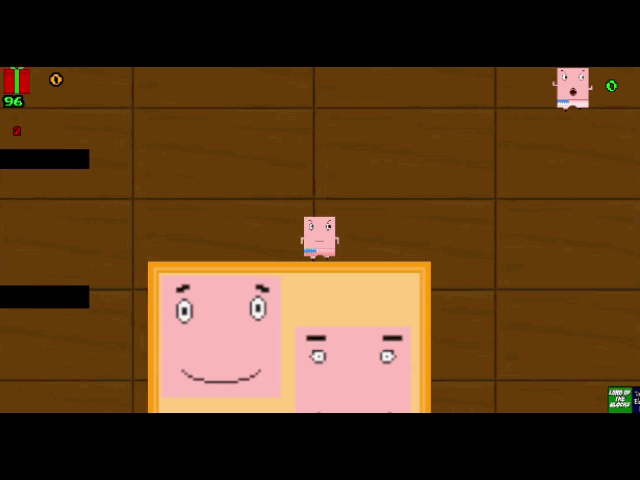 Jeb
Brother of James, Jeb has fallen on hard times. He was hit in the head a lot and now he is slightly…slow. However, he can use his fantastic flatulence to boost him upward! Woe be to anyone above him when he uses his super fart.
Jill
Little sister of the family, Jill is colorful and vibrant! Her best qualities are her ability to evade her two big brothers. Although she does less damage, she is very fast when uninjured. However, when she is hit, Jill can activate a scream that drives her into a temporary berserk mode, boosting her speed.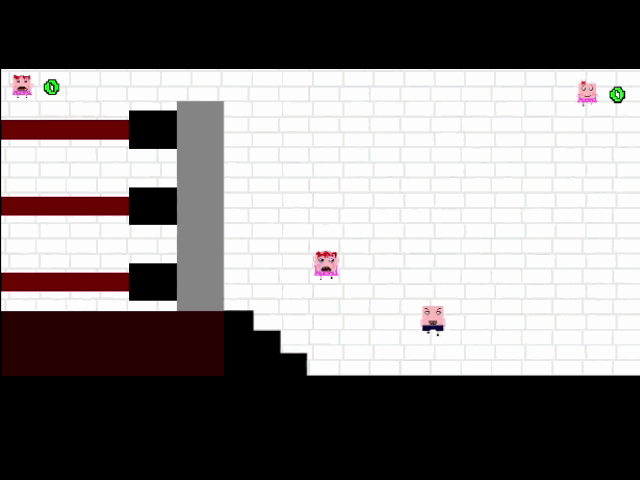 Jack
I'll be honest, Jack is a psychopath. His jump is higher than his speed, making it so he can climb to better heights. If Jack is injured, he can let out a loud screech and kill anyone who dares to be near him.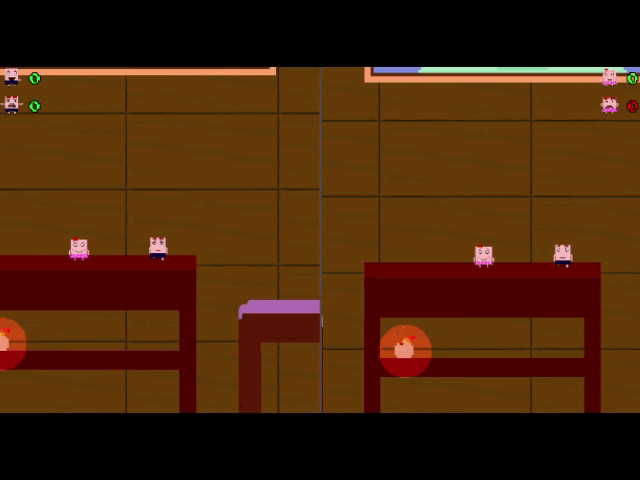 If you're looking for a retro-looking, quirky fun time, check out Blockhead 2D now! Have fun. 🙂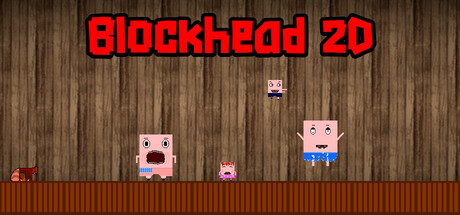 Title: Blockhead 2D
Developer:
Publisher:
Release Date: 6 Jul, 2022
Blockhead 2D Trailer
System Requirements
Minimum:

OS: Windows 7, 8, 10
Processor: Intel(R) Core(TM) i7-8550U CPU @ 1.80GHz or Equivalent
Memory: 4 GB RAM
Graphics: Intel(R) UHD Graphics 620 or Equivalent
Storage: 500 MB available space
Sound Card: Default (If you have a sound card you're fine)
Free Download Blockhead 2D Game
Full Game, latest version. Download for Free!