Game: Aquillanto Free Download

Aquillanto is an intense platformer with a reactive style of play and a huge variety of unique and fun challenges. Craft ink-shooting magic pens and battle the horde of deadly and reactive monsters! Hand-crafted levels, three worlds to explore, missions to go on and a Gold Pen to be found! Enjoy.
About This Game
Join Aquillanto and battle your way through three action-packed, hand-crafted worlds in this super-tight 2D platformer.
SUPER FUN MONSTERS TO BATTLE…
Armed with your ink-shooting magic pens you will need to battle choatic and reactive monsters, each with their own behaviours…
The Chain Warriors attack if their twisting heads face you
The forest ants charge when you are in range
The giant spiders counter-attack if you hit them
The jungle dragonflies fly in fast and swoop-attack
AmBush monsters hide motionless until you're nice and close!
Kanatoom's temple spiders crawl along ceilings and drop down on to you! Yikes!
The Piranahs have different aggression levels and hunt you down
The list goes on… 30+ monsters in total to hunt down and splat!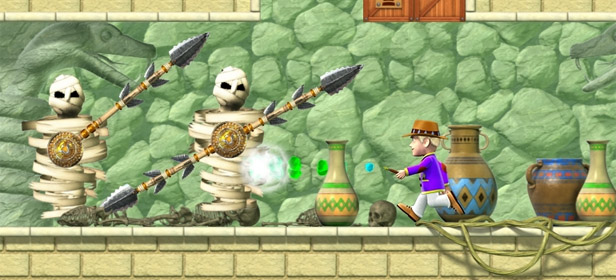 HUNDREDS OF VARIED, UNIQUE AND FUN CHALLENGES…
Every level has been hand-crafted to include varied, fun and unique challenges.
An assortment of moving platforms – some controllable, others less so!
Giant pivot swing-arms to master
Crazy controllable carts and rigs to master
Challenges can often be approached in different ways.. with varying success!
Your choice of magic pens can give you the edge on each new battle
And to help you…
Aquillanto is ultra-controllable – Easy to learn and super-responsive!
Five difficulty levels so everyone can enjoy the game from casual gamers to ninja fingered hardcore gamers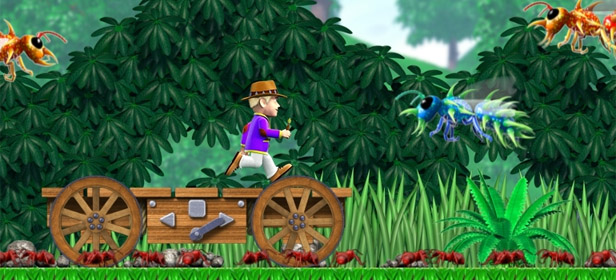 SUPER FUN AND DYNAMIC BOSS FIGHTS…
Three totally different end-of-world boss fights. Each requires a different plan of attack. These boss fights have been carefully crafted to be dynamic – you're going to have to leap around like a hero, delivering blasts from your pens to defeat each of them. Take a good array of magic pens and do battle!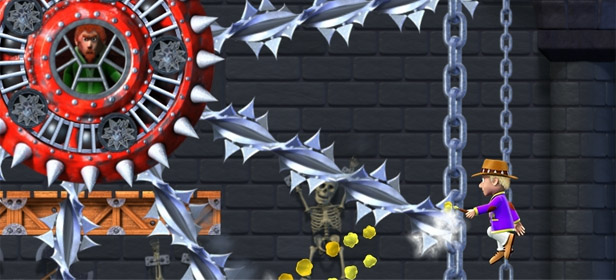 MORE FEATURES…
Three missions per level for featured and extended gameplay (and serious bragging rights!)
Secret passages galore – packed with goodies!
An assortment of Power-Ups and other goodies to collect
Crumbling crates to master and exploding crates to watch out for!
40 good sized levels – lots of play-time
In game trophies and player-stats plus Steam Achievements
And a story to tie it all together

CRAFT YOUR OWN MAGIC PENS…
Build your own magic-ink shooting pens from a variety of pen parts, each with their own unique shooting style.

Fine tune them on the test range

Over 11 million unique pens can be made…

…so… will you find the Gold Pen?

NOTE FROM THE DEVELOPER…
I created Aquillanto to recapture the feeling I had when I played 2D platformer games in the eighties and nineties. Aquillanto is like a classic 8-bit or 16-bit platform game… on steroids… and in HD! Inspired by my love of the Amiga500 days. I really hope you enjoy it.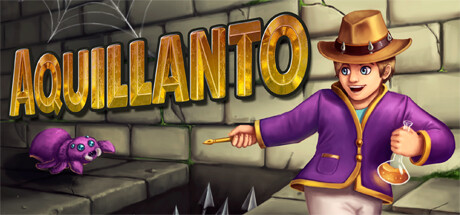 Aquillanto Trailer
System Requirements
Minimum:

OS: Windows 10
Processor: Intel i5-4460 3.2GHz
Memory: 8 GB RAM
Graphics: NVIDIA GeForce GTX 750
Storage: 250 MB available space
Free Download Aquillanto Game
Full Game, latest version. Download for Free!