Game: 100% Challenge Free Download

Action arcade! CAPTURE enemies of your color and AVOID the rest to become the best in the world! Fast, addictive and 100% challenging!
About This Game

Control the Core to capture objects of the same color and avoid touching those of a different color. Doing this will create a progress bar that, when completed, allows you to advance to the next level.
If you touch the wrong colors, you will create a color barrier that will make it difficult to capture the right objects. You can eliminate it by touching it with objects of the same color.
Complete the progress bar 10 times to beat the 10 levels and earn the maximum reward. Doing it quickly and without taking damage will give you the highest score.
In each attempt, you will earn progress points that you can use to acquire new skills and go further and further.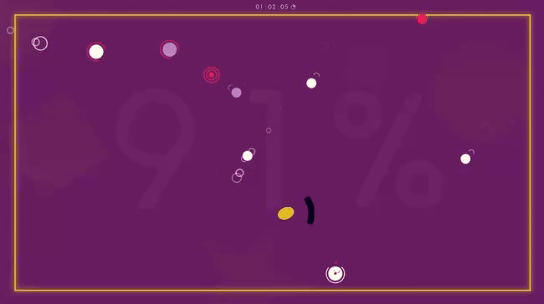 Single player modes:
Tutorial will teach you the basics of the game.
Arcade allows you to earn points by completing matches, with which you can unlock upgrades.
Horde is an endless arcade mode where you can challenge yourself to see how far you can go.
Ultimate Challenge is the real challenge where you can configure your skill tree and post your score on the World Ranking until you become the best.
Two player modes:
Coop is the Arcade mode where two players collaborate to progress and earn skill points.
Versus is a Horde mode for two players where the last one surviving wins. Try pushing your opponent or swapping the color barrier with them!
The Ultimate Challenge is a special game mode where you can configure which skills you want to activate. The more difficult you make it, the higher score you can get.
The result you get in Ultimate Challenge can be posted on the World Ranking and show the world who is the best at the 100% Challenge.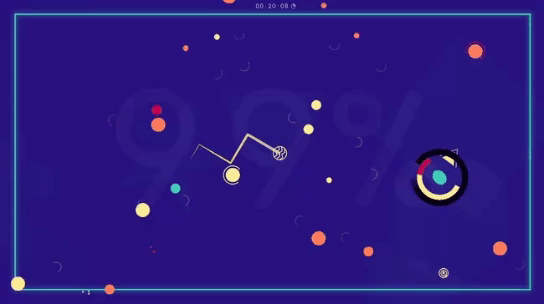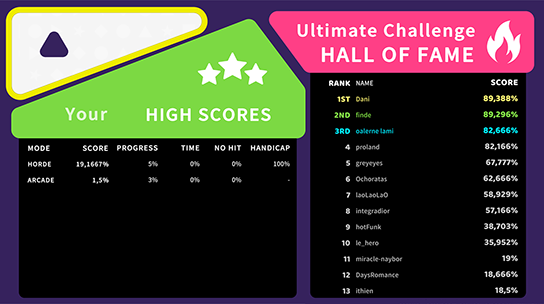 We love creating games, we are learning, and this is our first game! For this reason, we really appreciate constructive feedback that can help us improve.
Please expect to find in this game a small, simple, arcade-style, casual, challenging, and replayable scoring game. The goal is to beat your previous record, unlock skills to go further and further, and compete for the best score worldwide.
As it is a simple game, we have prepared a Demo version where you can learn and enjoy most of the available mechanics. If you feel like seeing everything, showing off your skills in the world ranking, or simply supporting us to continue with future projects, you can contribute by purchasing the full version.
We have tried to add some extra modes that we hope you will really enjoy.
Other features and accessibility
Easy or difficult? We have tried to make a game with mechanics that are easy to understand and remember so that everyone can enjoy it. But we have also made sure that difficulty is a determining factor in progressing. We hope that the skills you acquire will allow everyone to achieve their own balance where they feel comfortable and have fun participating in the challenge!
Colorblind mode: We know that the game mechanics require distinguishable color palettes, so we have included a modified color mode for colorblind people that can be activated in the settings. Unfortunately, we cannot verify its effectiveness, but we hope that everyone who wants to can enjoy the game. If you want us to improve any aspect of accessibility, you can also leave us a comment.
Languages: We want the game to be accessible to everyone, so this page and part of the game content have been translated using an automatic translator. If we have included any errors or used inappropriate language, please let us know so that we can try to correct it.
Attribution
The SFX are royalty-free, and some of them were downloaded from FreeSFX and Freesound.
The game soundtrack, as well as the music that can be heard in the trailer, is the work of Kevin MacLeod. You can find more information about the titles included in the credits within the game.
Trailer track title: Rhinoceros
Some cuts and small modifications were made to this audio track to adjust it to the needs of the trailer. You can listen to the original work on the author's website.
Thank you!
Thank you very much for taking the time to read this message.
Good luck in your games!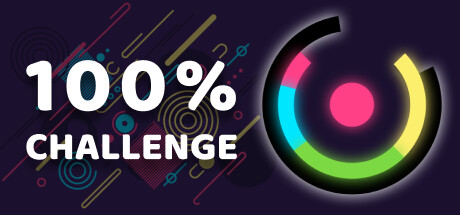 Title: 100% Challenge
Developer:
Publisher:
Release Date: 24 Apr, 2023
100% Challenge Trailer
System Requirements
Minimum:

Requires a 64-bit processor and operating system
OS: Windows 10
Processor: Intel Core 2 Duo or equivalent
Memory: 1 GB RAM
Graphics: 256 MB
DirectX: Version 12
Storage: 300 MB available space
Recommended:

Requires a 64-bit processor and operating system
Free Download 100% Challenge Game
Full Game, latest version. Download for Free!